From anywhere in the world, you are invited to join us for a FREE WEBINAR to learn about how VanArts' program in Visual Effects can launch you into a successful career.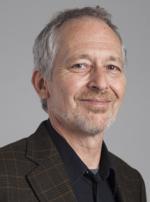 Join our special guest Wade Howie (Head of Game Art & Design/Visual Effects), an industry professional with 30+ years experience at Industrial Light & Magic, Electronic Arts and many other studios & credits to his name. This is a great opportunity to chat directly with our department head about VanArts.
When: Wednesday, November 8th @ 8:30 am & 6:30 pm (Pacific Standard Time)
Please register online to choose a time and confirm your attendance. We will e-mail you a direct link 24hrs before the webinar.