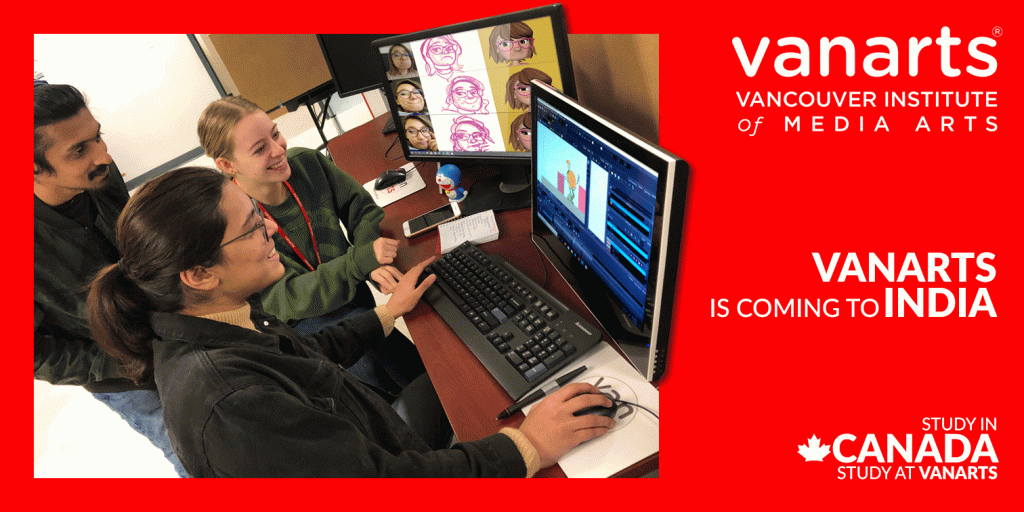 Info Session Tour – Winter 2020
Come and meet us at our free info sessions in India.
Join us to hear all the latest news about our one-year professional diploma programs:
Character Animation, Game Art & Design, Visual Effects, Photography, Web Development & Design, Acting, and Broadcasting & Online Media.

See samples of student work, learn more about our faculty, how to apply, and have your questions answered! Don't miss this chance to connect with VanArts and learn how our world-class training programs in Canada can prepare you for exciting careers in the media arts industry.
Limited seats – Reserve your space now for the city nearest you.

DELHI
SUNDAY, JAN 12, 11:00 AM

Click Here to Register


AHMEDABAD
TUESDAY, JAN 14, 7:00 PM

Click Here to Register


MUMBAI
THURSDAY, JAN 16, 7:00 PM

Click Here to Register


PUNE
SATURDAY, JAN 18, 11:00 AM

Click Here to Register


HYDERABAD
MONDAY, JAN 20, 7:00 PM

Click Here to Register


BANGALORE
WEDNESDAY, JAN 22, 7:00 PM

Click Here to Register


CHENNAI
FRIDAY, JAN 24, 7:00 PM

Click Here to Register

WE LOOK FORWARD TO MEETING YOU AT OUR INFO SESSION