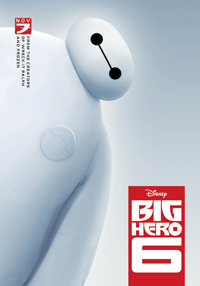 2014 has been a great year for VanArts graduates in Character Animation, Game Art & Design and Visual Effects who got to see their names in the credits of top feature films & TV series. Many of these films opened at #1 in the box office and several had their visual effects and animation production done right here in our own city of Vancouver. The industry for animation/VFX is still booming with studios hiring like crazy and major houses like Sony Pictures Imageworks and Industrial Light & Magic expanding their operations just blocks away from VanArts. 
Currently, audiences can see the work of animation grad Rahul Dabholkar in Disney's BIG HERO 6, and coming soon over the holidays, Sam Osborne in PADDINGTON and Mark Pullyblank in THE HOBBIT: THE BATTLE OF THE FIVE ARMIES.
Here is a partial list of some of the other popular shows from 2014 which feature our star graduates...
GUARDIANS OF THE GALAXY
Harshdeep Borah, Simon Butler, Melaina Mace, Vikas Ganer, Andrea Giordano, Shane Wicklund, Prashant Raj
GODZILLA
Alexis Chapman, Sujil Sukumaran, Scott Eade, Alihusen Kapadia, Shane Wicklund, Blaine Toderian, Melaina Mace, Simon Butler, Calvin Romeyn, Prashant Raj, Xulian Li, Alvin Grado, Vikas Ganer, Lola Akinwusi, Steven Des Roches, Aren Kittlesen, Anastazja Karolewska, Suresh Padmaraj
MALEFICENT
Scott Eade, Melaina Mace, Blaine Toderian, Shane Wicklund, Daniel Gonzalez, Aaron Strasbourg, Mahima Kapoor, Prashant Raj, Alvin Grado, Xuelian Li, Lola Akinwusi, Steven Des Roches, Vikas Ganer, Anastazja Karolewska, Aren Kittlesen, Suresh Padmaraj
TRANSFORMERS: AGE OF EXTINCTION
Stu Hunter, Mahima Kapoor, Aaron Strasbourg, Johnson Chuang, Rodrigo Fernandez, Yash Gowda, David Lavoie, Nicole Smith, Nick Molson
THE AMAZING SPIDERMAN 2
Scott Eade, Vernon Saldanha, Rohit Nayak, Alihusen Kapadia, Aaron Strasbourg, Janani Sridhar, Agata Matuszak
X-MEN: DAYS OF FUTURE PAST
Alex Reinach, Boon Hoe Law, Samuel Simanjuntak, Yoan Souligoux, Stacy Fish, David Lavoie, Rohit Nayak, Johnson Chuang, Carlos Guillen
THE MAZE RUNNER
Victor Barbosa, Stephen Kelloway, Johnson Chuang, Harsh Mistry, Esdras Prudente, Nicole Smith, Dan Finnegan, Reika Nishio, David Lavoie, Nick Molson
EDGE OF TOMORROW
Simon Butler, Nina Laureles, Sam Osborne, Mahima Kapoor, Aaron Strasbourg, Blaine Toderian
HOW TO TRAIN YOUR DRAGON 2
Rohan Oka
ONCE UPON A TIME (TV)
Jack McAllan, Alvin Grado, Felipe Infante, Vikas Ganer, Andrew Bain, Melaina Mace, Frank Akrong, Belinda Fung, Suresh Padmaraj
...and many more.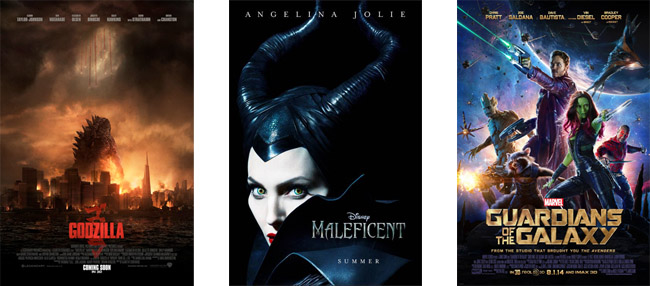 Want to see your name in the movies?
Sign up for our Animation Webinar or contact us to audit a class today!