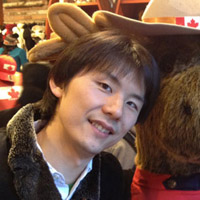 VanArts is pleased to give a shout-out and congratulations to our graduate in Web Development & Interactive Design Shumpei Kishi, who is starting a new job in Yellowknife, NT as a web developer for Outcrop Communications!
Shumpei has lived in 4 different countries, having earned his BA in Public Relations/Advertising from State University of New York at Plattsburgh in 2008. From there, he worked as a translator for Indian and Japanese staff at the Consulate of Japan in Bangalore, India. He was recruited there as an official of the Ministry of Foreign Affairs and served as a diplomat until transferred to Tokyo. It was there, working as a webmaster for their "Overseas Safety Website" that he discovered the thrill of having his messages reach millions of people immediately through the Internet. So the next step was coming to Canada to study Web Development at VanArts.
Of all the places he has lived, Shumpei likes Canada the most, due to its multi-cultural environment and friendly people, and being inspired to enjoy international foods, reading books with hand-dripped coffee and taking photographs.
Of his time at VanArts which helped him launch a new career for himself, Shumpei says, "VanArts is an awesome school where you can learn programming, design and online marketing all at the same time! They have great, professional teachers who are very knowledgable and helpful."
Have a great time up north, Shumpei! Keep doin' us proud!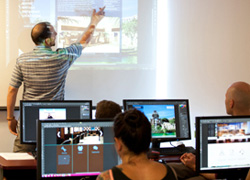 Feeling inspired?
Speak with us today about class audits or applying to VanArts. Limited seats are still open for September!