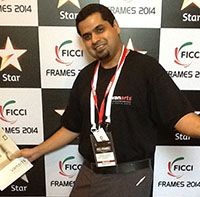 VanArts has just completed an exciting week of presentations in India, home to our largest population of international students (second only to students from Canada). Our regional admissions advisor for India, Gautam Modkar, gave two free Information Sessions in Mumbai and Bangalore and was present with a booth at FICCI Frames, a three-day global convention for the entertainment industry at Mumbai's Renaissance Powai. VanArts President Alan Phillips was also present at these events, and got to meet with several past graduates from our school who have launched successful arts careers.
In the photo below, Gautam and Alan stand with Game Art & Design graduate Rohan Oka (currently a Surfacing Artist at Dreamworks Animation), 3D Character Animation graduate Chirag Kapila (currently an Animator at Technicolor), and Visual Effects graduate Sallu Kazi (currently a Lighting TD with experience at Animal Logic and many other studios). These gentlemen are just a few of the many VanArts graduates from India who are now working in the industry worldwide.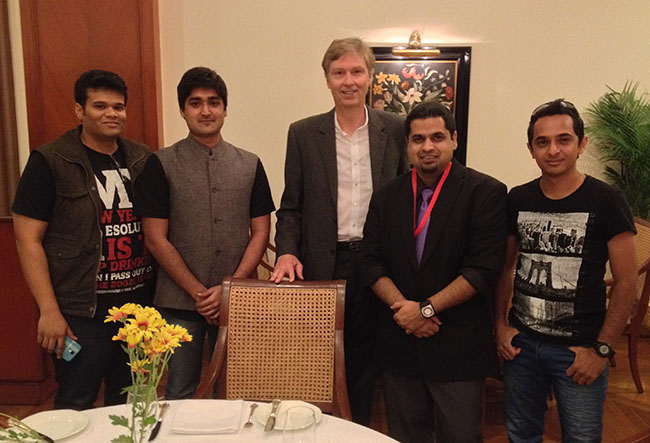 For more, visit our Admissions India page and contact us today!