Enjoying a Successful Career in Photography
Laura Zeke first came to VanArts in 2011 from Neepawa, Manitoba with a passion for photography, and since graduating with honours a year later, has enjoyed an amazing career. She is established as one of the most popular photographers for Vancouver's dance community, shooting sessions for studios, professionals, and students all over the lower mainland. Her work has also been published in Just Dance! magazine.
We asked her to share with us about her career, and also how she's managed to keep it going strong during the current pandemic.
"When I decided to study photography, I researched the different options in Vancouver and I found VanArts to have the most well-rounded program, including business classes which were incredibly helpful. I also felt a 'click' of knowing it was the right fit (weirdly enough when I entered the elevator on the ground floor) and I'm so happy I went with that gut instinct. Not only did I learn more then I could have imagined from the instructors at VanArts but they set me up with a strong understanding of the industry and continued support outside of school. An added bonus was that I also met some of my closest friends there (and my husband).
Focusing on the Dance
I remember being very shocked a few weeks out of school when I was contacted for a photo shoot by a professional company. The excitement of getting paid to do what I loved was something to get used to (in the best way possible). I grew up dancing, so it just happened to work well that the two passions collided. During my time at VanArts we had an assignment to capture motion working with dancers, and it kept continuing from there, getting my name out to the dance industry locally without being aware of it at the time. That certainly helped. It was slow-going for the first few years building my business, as I had paused during a one-year move to Mexico and working day jobs that were a security blanket of sorts. Going into my 5th year post-grad I quit my day job and jumped into photography full-time. I had doubled my photo work within that first year and it has kept growing ever since. I've been very proud of being able to build client relationships in the Vancouver dance community. Working with some of the same clients over and over again has been amazing.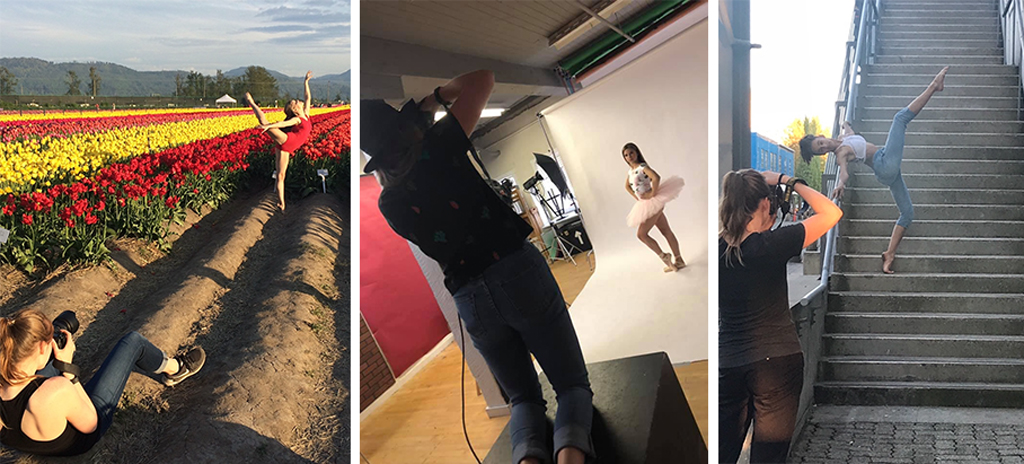 Adapting to the New Normal
Like many businesses during the COVID-19 pandemic, my own business certainly took a hit this year, but I tried to not let that completely derail me. I luckily have a lot of work outdoors during the summer months, so with parks being back open it's actually looking like it might be my busiest one yet. It will still be a challenging year ahead, as no one can know what the fall/winter will be like, but I try to take the times when I have less sessions and post-production work to get administrative things done which always get set aside."
Creative industries like photography are rewarding and resilient even when times are tough, and Laura is a great example of many VanArts graduates who have the passion and perseverance to make it happen. Keep up the good work, Laura!
Check out more of her amazing work at laurazeke.com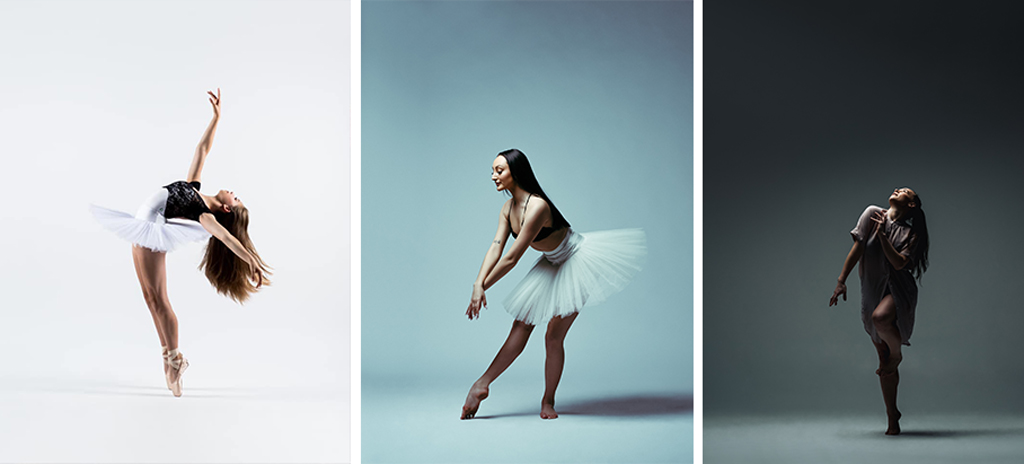 Ready to start your own career in photography? Contact us today.