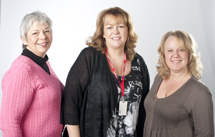 VanArts is very proud to have recently contributed our skills and resources to help promote Project Limelight Society, a new organization that has developed an artistic community program for youth living in Vancouver's Downtown Eastside.  Their vision is to support kids as they pursue their passion and education in the performing arts.
Project Limelight was founded by sisters Donalda Weaver and Maureen Webb (pictured above, left to right, with Board Member Carmen Amos), who each have substantial experience as Casting Directors for our local film & theatre industries. Maureen has been connected with our Acting Department through the William Davis Centre for many years, and through this connection she was introduced to key members of our Digital Photography department: Program Director Christa LeCraw, Studio Manager Jeff Bell, and DSLR Video Instructor Scott Hastings.  These three joined forces to direct and produce promotional videos for Project Limelight in our professional top-floor studio space overlooking the Vancouver skyline.
A top-notch line-up of actors, musicians, politicians, and various professionals across many industries were brought into the studio to be filmed for this project, including Vancouver Park Board Chair Constance Barnes, legendary folk-singer Valdy and his daughter, actress Chelah Horsdal (Rise of the Planet of the Apes, Supernatural) Sweatshop Union hip-hop artist Kyprios, D.O.A's Joe Keithley and actors Cory Monteith (Glee, Final Destination 3), Kacey Rohl (V, Red Riding Hood), and William Davis Centre at VanArts alumnus Aaron Douglas (Battlestar Galactica, The Bridge), along with many others.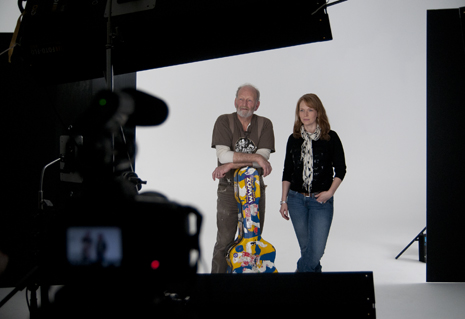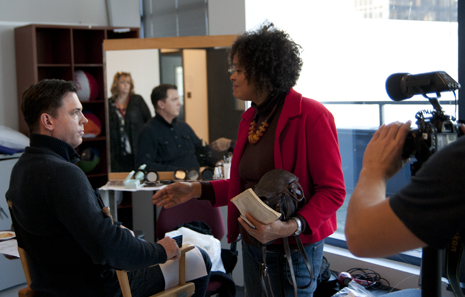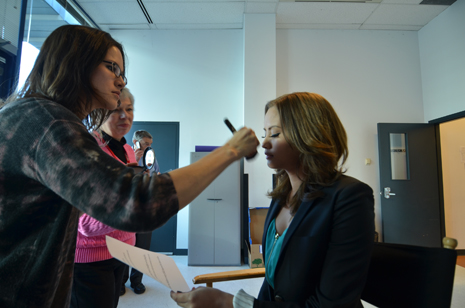 Here is one of the videos that was produced by our VanArts team:
We also produced a behind-the-scenes video of the shoot, with cinematography by Andy Matheson, a part-time student from our DSLR Video Production course.
Huge thanks to everyone who made this production possible!
Read more about Project Limelight, see more videos, and offer your support to them by visiting http://www.projectlimelightsociety.org/