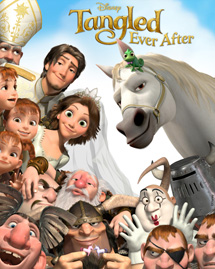 Disney's animated classic Beauty and the Beast is now back in theaters in 3D, and playing before it is a brand new short film, Tangled Ever After.  VanArts is proud to say that our own animation graduate Rahul Dabholkar contributed to the new short as a Senior Character Animator at Walt Disney Animation Studios. He also contributed there to the recent Prep & Landing Christmas specials.
Rahul, originally from Mumbai India, graduated from our 3D Animation program  and has since enjoyed an illustrious career at studios such as Sony Imageworks, Industrial Light & Magic, Framestore and many others. His feature film credit list includes box office hits such as The Smurfs, Arthur Christmas, Green Lantern, Pirates of the Caribbean, Tim Burton's Alice in Wonderland, and Cloudy with a Chance of Meatballs.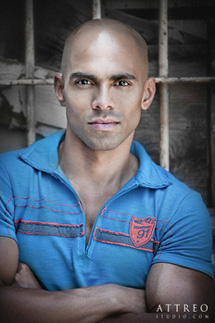 In a recent CGCoach interview, Rahul shared how his career got started: "I started my career in 1996 when 2D animation was still in demand. Soon after I graduated from  University completing a BFA in Graphic Design and Illustration I was hired by an animation company, trained on board, and promoted as a Lead Animator. When 3D computer animation began growing due to successful films like Jurassic Park and Bugs Life, I decided then that I wanted to work for these amazingly talented studios. The obvious choice was to take my 2-dimensional drawing knowledge and translate it to the 3-dimensional computer world. I chose VanArts, and got my first gig even before I graduated, which helped me boost my confidence."
(Images courtesy of Disney & Attreo Studio)