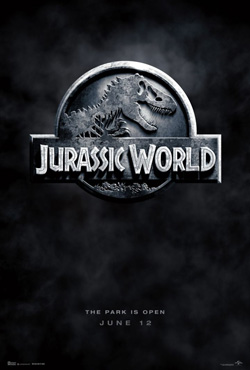 The Park is open this weekend, as JURASSIC WORLD finally hits the screen!
VanArts would like to give a T-Rex-sized shout-out to our Animation & VFX grads who worked on the film:
Matt Cowie (Class of 2000) – Lead Animator
Leela Petrie (Class of 2014) – Creature FX TD
Ariel Chao (Class of 2008) – VFX Production Assistant
Stu Hunter (Class of 2010) – Roto/Paint Artist
Tom Mangat (Class of 2006) – BG Prep Artist
Shannon Caldwell (Class of 2009) – Compositor/BG Prep Artist
Daniel Gonzalez (Class of 2009) – Compositor
Calvin Romeyn (Class of 2013) – Compositor
As our Head of Visual Effects/Game Art Wade Howie worked on the original JURASSIC PARK back in 1993, it's amazing to see things come full circle and have our grads carry the film series forward. "Life finds a way…"
Are you feeling Visual Effects in your DNA?  Contact Us Today to book your free VFX class audit!