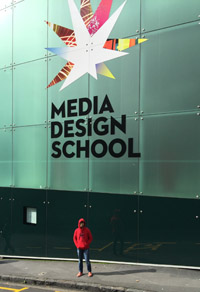 We love catching up with our grads and seeing where they go after their year at VanArts, whether making their dreams come true in the industry or seeking more adventures in further education. For those adventure-seekers who want more studies towards a degree, one of the great options we have for our grads is DEGREE PATHWAYS with college & university partners all over the world.
Recently we caught up with Deepak Kumar, one of our 3D Animation graduates from India who decided to take the opportunity to study at Media Design School in Auckland, New Zealand. At some point he plans on visiting the Hobbiton set where Peter Jackson brought Tolkien's books to life on screen, but until then he's soaking up all the excitement of his studies and new digs there. Here's what Deepak has to say about how it's going:
How was your experience studying at VanArts?
I had a great time studying 3D Animation at VanArts. The instructors were very helpful and well-experienced, and they shared their industry experience with us, which kept us motivated throughout the year. Most of my classmates were each from different countries, so it was quite interesting for all of us to learn from each other. Everyone at VanArts was like a family member to me.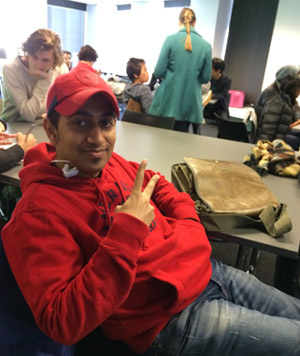 Why did you decide to continue your studies at Media Design School?
I had completed my diploma in 3D Animation from VanArts and then got a chance to work for National Film Board of Canada (NFB) as an Animator. It was a great experience where I got to make new friends and meet people from different schools and colleges. While working for the NFB, I found that having a degree in our industry gives more scope to grow in the future, but I didn't want to spend another three to four years studying. Through the degree pathway option as a VanArts graduate, I am able to complete my degree at Media Design School within two years of study. I found this was a great place to do that and not so expensive like other schools. 
How is the program going there, and how are you liking New Zealand? 
At Media Design School I got advanced placement into the 2nd year of their 3-year Bachelor of Arts and Design. I am almost at the end of my first semester here and things are going very well. New Zealand is a small and beautiful country with a very clean and green environment. I study in Auckland, which is very similar to Vancouver. In fact, many places here remind me of Vancouver. 
As Deepak is just getting started at MDS, our Game Art & Design graduate Tommy Alexander is also wrapping up his 2-year experience there for his Bachelor's degree. He had the time of his life and got to collaborate with his new friends & classmates on their own video game called Xenolore.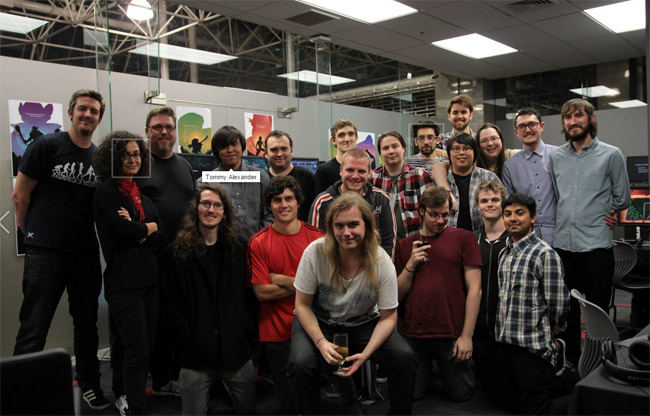 All the best you guys! Glad to see you furthering your adventures and can't wait to see what comes next. Say Hello to the Hobbits for us!
For more information on degree pathway options through VanArts and our university partners, contact us today.