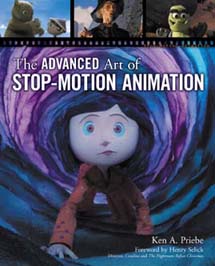 Instructor for our part-time Stop-Motion Animation course Ken Priebe has had an excerpt from his book The ADVANCED Art of Stop-Motion Animation posted on Animation World Network, the hub for the animation industry on the internet.
Click HERE to read the excerpt from Chapter 1 on the history of feature-length stop-motion films.
You can also e-mail Ken for more information on his stop-motion course.