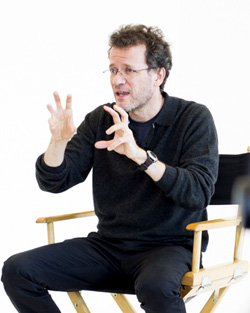 On Monday, February 16th, VanArts was delighted to welcome Yann Martel, the Man Booker-Prize winning author of the #1 international best seller Life of Pi and many other works of fiction, as a special guest speaker.
After a tour of our campus, Yann visited our Broadcasting studio for an interview by current student Giovanna King, as part of our daily radio show. Next was a presentation and open Q&A with our students and staff in our top-floor photography studio for the whole morning. Yann spoke about his experience writing Life of Pi and being involved with the film crew that adapted his book into an Academy-Award winning feature film (a crew that involved a few VanArts graduates for the amazing visual effects). He also answered questions about the inspirations behind his work, his travels, the creative process, and the delicate balance behind the art & commercial worlds. It was a fantastic experience filled with all kinds of pearls of wisdom & inspiration for our actors, animators, visual effects & game artists and broadcasters.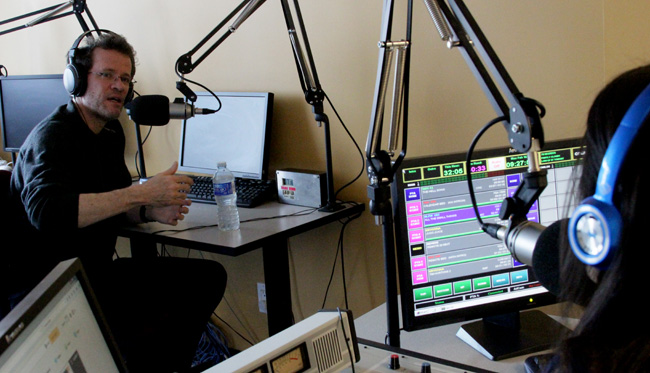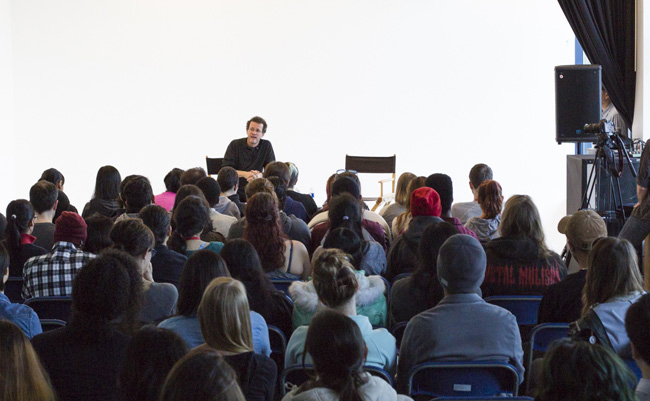 Yann was also kind enough to sign the Life of Pi poster that hangs on our 5th floor amongst the many films our grads have worked on.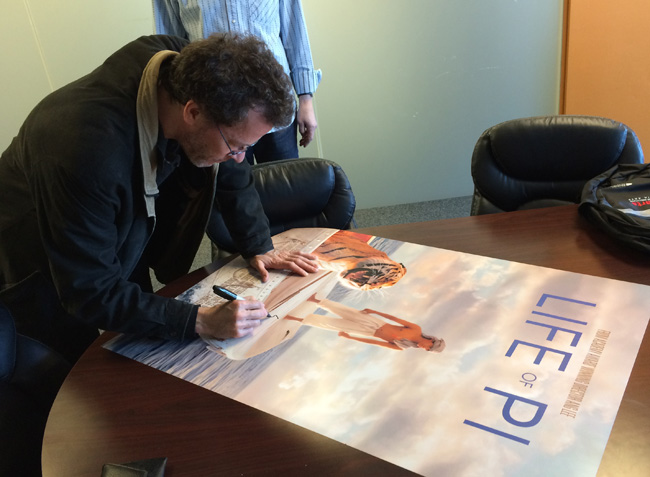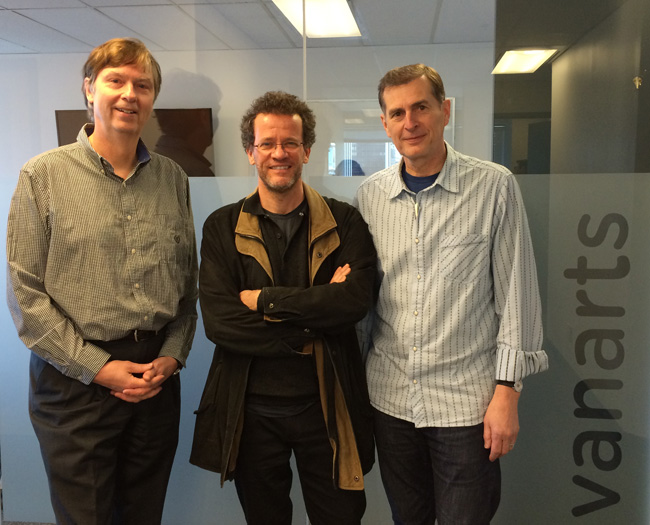 VanArts President Alan Phillips, Author Yann Martel, and Dean of Faculty/Head of Animation Wayne Gilbert.
Thanks Yann for spending time with us at VanArts! You are most welcome anytime!
Also a big thanks to Yann's niece Shatille McInnes (currently studying Acting at VanArts) and to Julie Howgate & our staff for facilitating and coordinating this event.