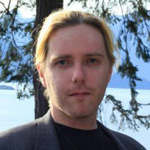 VanArts is proud of our Game Art & Design graduate Samuel Blondahl, who has written and published his first science-fiction novel, Mercury: The Anahita Chronicles (Volume 1).
According to the book's description: "Sabotage and mutiny strand the Mercury and all hands deep in uncharted space. The ship damaged, and the crew subject to the horrible stress of knowing they may never see Earth again, they accidentally stumble across something amazing that will shake our understanding of the universe, and our place in it. a story of human determination, achievement, and curiosity, set against all too human hatred, madness, and fear."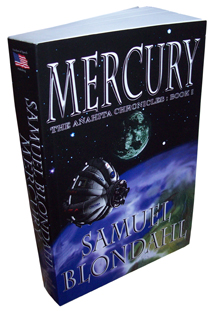 After graduation from VanArts, Samuel began working as a photo retoucher and also as a book cover illustrator for Freedom of Speech Publishing. Before too long, he found himself writing his own story and getting it published, also creating his own cover in Maya and Photoshop, all skills he learned here at VanArts. His fellow staff and classmates are given special thanks on his book's dedication page, and he still creates digital art and 3D models. 
Samuel Blondahl will be a featured guest, with books available, at Fan Expo Vancouver this April, where VanArts will also be present as an exhibitor along with more of our graduates.  Hope to see you there!