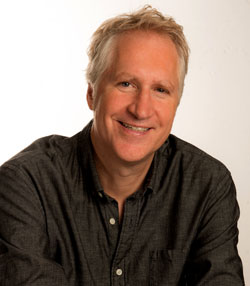 According to VanArts' Head of Broadcasting Martin Strong, the future of radio is in "broadcasting content that is local and relevant to communities." That being said, we're very excited that he is going to be part of the new Vancouver station – Roundhouse Radio. 
Roundhouse is an FM station focusing on local Vancouver content and featuring an amazing line-up of on-air talent. Headed up by CEO Don Shafer (Martin's former boss at CFOX Radio), the program hosts include Kirk Lapointe, Minelle Mahtani, Terry David Mulligan, Janice Ungaro, Jana Lynne White and our own Martin Strong! 
Martin will be on the air weekdays from 6-9pm. He will be presenting the Indie News (bringing together local indie media journalists to debate on 'what did mainstream media miss today?') as well as Public Podium and Podcast Potpourri, giving the city powerful speakers' series and relevant well-crafted audio stories. With all of this in addition to teaching and heading up our amazing Broadcasting program, Marty's going to be a busy guy, but that's why we like him. We're excited about him bringing his valuable experience to the classroom! 
Listen to Martin Strong on Roundhouse Radio and meet him in person by auditing a class at VanArts!