Representatives from the Luximation Films studio today visited the VanArts campus to interview our 3D Character Animation students. Present were: Director Kevin Hanna, Producer Sean O'Reilly, and Head of 3D Production Josh Redmond — all contributors to the celebrated animated movie The Clockwork Girl 3D.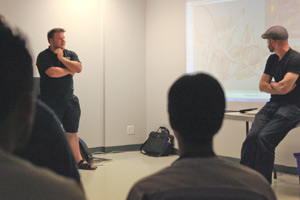 Luximation Films in Vancouver creates computer-animated films with memorable characters and unique stories that appeal to audiences of all ages, and is home to some of the most talented artists working in the film industry today.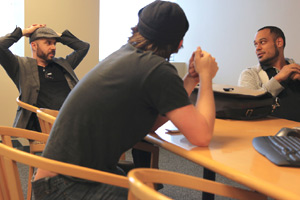 The staff and students at VanArts thank Luximation for coming in, and look forward to future vists!