Ashish Dani, a VanArts Game Art & Design graduate from India, has contributed to the CG Training Library at DigitalTutors.com with his latest tutorial on Sci-Fi Set Modeling in MAYA.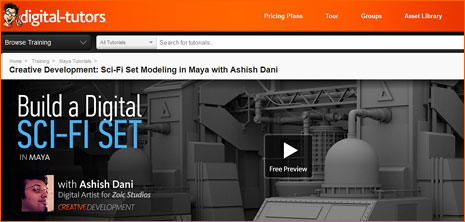 This is a 3-hour tutorial for people who are new to Maya and want to understand and build the workflow to start their own concept development.
Check out Ashish's amazing tutorial here >>
Ashish is also currently working at Zoic Studios in Vancouver as a matte painter and 3D generalist.  In this video, he tells us what it was like studying at VanArts and working in Canada.