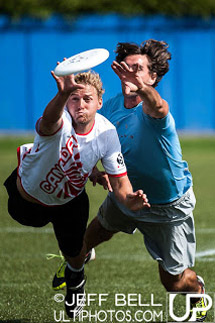 It's always inspiring to see our staff and faculty featured online for their work and various projects alongside our graduates, and our Digital Photography department is no exception.
Program Director Jeff Bell has been recently interviewed by the Ultimate Interview site for ultimate frisbee players around the world, along with samples of his photography work. He got involved with shooting by gaining inspiration from other Ultimate photos as a former player. This is one of his many passions as a professional photographer.
Click here to read the full interview >>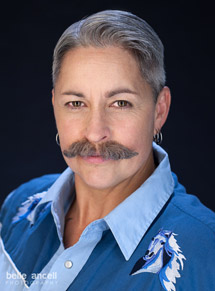 Program Assistant and TA Belle Ancell has also been featured for her work on the first queer Movember Project in Canada, "Mr/s. Movember".  Her series consists of six queer female models, ranging in age from early twenties to late forties, photographed in portrait with a mustache. Movember is a global campaign to raise funds and awareness about men's health, specifically prostate cancer and now mental health as well.
Click here for the full story >>
VanArts is always proud to see our dedicated staff of professional photographers sharing the results of their hard work and artistry!