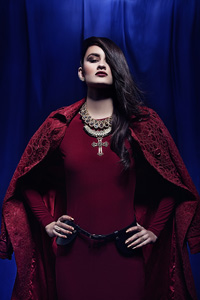 VanArts is proud to highlight one of our grad/faculty duos known as Martina + Reem, who are a force to be reckoned with in the photography world. Martina Kopp and Reem Abdel-Jabbar, both graduates of our Digital Photography program, have had a great deal of success in a constant stream of high-profile shoots, features and awards in the fashion world. Reem also manages the studio and teaches classes to our current students with the same level of excellence she brings to her professional work. 
Most recently, Martina + Reem completed the creative fashion concept Royals for The Storm Magazine, were awarded 2 Honorable Mentions in the 2014 International Photography Awards (IPA), and had features in Bon Bon Magazine, WOVE Magazine, Magpie Darling, and many more!  
Follow them at @MartinaReem and check out their website for all the latest and greatest!