Last week our Digital Photography department held its annual Fall Alumni Night, where past graduates are invited to come in and mingle with our current students. Each grad gave a short visual presentation of their current work, followed by a casual mixer for everyone to connect and re-unite. For the grads and our staff, it's like a reunion of sorts where they get to catch up and reflect on how they are now using the skills they learned at VanArts. And for our current students, it gives them a network of mentors to look up to and gain inspiration from as they continue moving towards graduation themselves.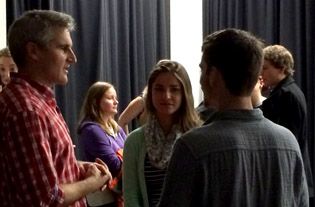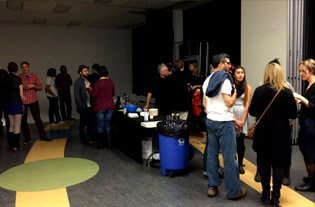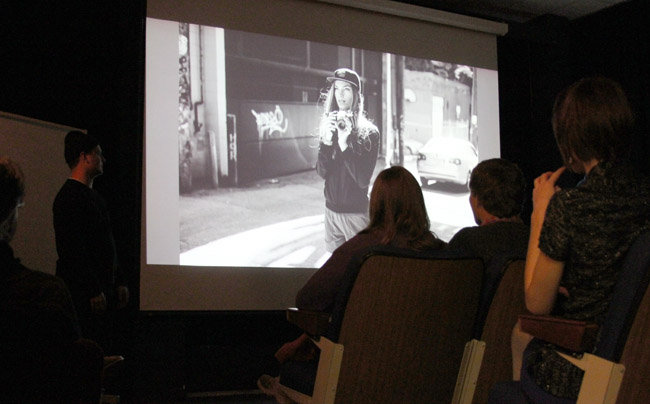 Here is a "snapshot" of our amazing photography graduates and what they presented to us about the latest in their careers. Visit their websites to see samples of their professional work!
All images © of their respective photographers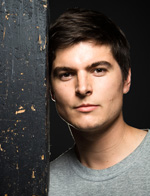 Pat Young (Class of 2009) has been working as an official photographer for Lululemon Athletica for the past 5 years, and currently manages photography for the brand. He showed us examples of the current campaigns they are working on which show training in natural light (see photo above), and showcasing products to appeal to male athletes. His work has taken him to places like Los Angeles, Hawaii, Newfoundland, and most recently to Spain and France, where he got to document a training camp for the BMC bicycle racing team.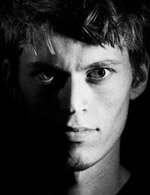 Jens Kristian Balle (Class of 2012), from Denmark, is an award-winning editorial photographer who has launched a successful career for himself here in Vancouver. Most recently, he has received two Honorable Mentions for his work in the International Photography Awards (ipa), shot a series of editorial portraits for Canadian Business Magazine, and portraits of noted Canadian photographer Jeff Wall for the Financial Times in the UK. Jens has also shot photos for a campaign with Telus and has been inducted as a member of the photography collective Wonderful Machine. See his full year of career highlights here! >>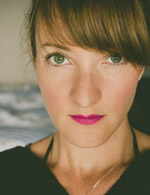 Ronnie Lee Hill (Class of 2012) has developed a very successful career in wedding photography, having shot 30 weddings in this past year alone. She has shot weddings in Jamaica, Toronto and here in BC, and recently had her work featured in Real Weddings Magazine, a planning guide that stays on the stands all year long, which continues to bring her new clients and expand her network. Ronnie has also travelled to Malaysia to shoot personal photography projects on her own.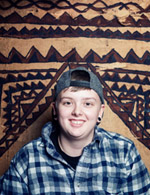 Katrina Gurr (Class of 2013) has made a career shooting professional portraits of people and their horses, and landing several personal clients including work featured at Main Event Photography. Katrina was a Top-Pick in the Opus Big Picture 2014: Black & White Edition Gallery by Opus Art Supplies. For her photo entitled "Resemblance" she won a facemounted print of her work and a feature in their Visual Arts Newsletter.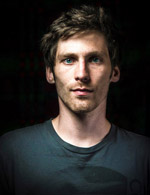 Joel Krahn (Class of 2012) showed us samples of his recent trip to Uganda and South Sudan in Africa, where he went on an adventure to volunteer with a media team for 3 months. He was able to shoot a series of beautiful aerial shots over the African landscape, and photograph the people living there in remote villages. His work has recently been featured at PetaPixel and the Daily Mail newspaper in the UK.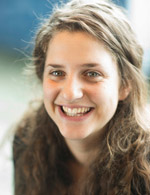 Maylies Lang (Class of 2013) is one of our most recent graduates, who has started her career by assisting on shoots by other well-reknowned photographers. In the past several months, she has worked as an assistant for noted fashion photographers Chris Haylett and Lindsay Adler, as well as our own graduates Belle Ancell and Martina + Reem. In her own work, she has been focusing on fine art images but also branching out into portraits and weddings. Maylies was able to demonstrate to our current students how assisting can also be a viable way to get started in the professional world of photography.
Madhava Musterer (Class of 2010) has also been busy assisting, most recently working alongside photographer Dina Goldstein, and teaching at Langara College. He has been exploring his own work through several personal projects including portraits, innovative street photography, and promotional shots for local musicians.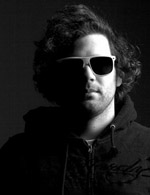 Severin Samulski (Class of 2012) showed us examples of his recent amazing videography work for VanMar Construction company. The aerial shots he crated using drones and digital cameras were impressive, and have provided him with a healthy income and slate of projects and clients.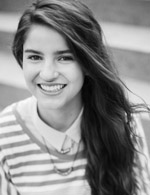 Cindy Bekkedam (Class of 2013) has been on quite the adventure since graduating. After returning to school in Ontario to finish her degree, Cindy was invited to live on a yacht for several months on a photography project with former United Nations photographer John Isaac, who is also an esteemed member of our Advisory Committee for the VanArts Digital Photography program. Their journey took them through Greenland and the Northwest Passage of Canada, capturing amazing images of the Arctic regions. After a visit in Vancouver, Cindy is next embarking on another trip with the crew, from San Fran to Hawaii and onwards to Australia, New Zealand and SouthEast Asia. 
Big thanks to all of our graduates who came out to share their work! We are so proud of you all!

Want to launch your own photography career?
Register for our Taster Class on December 3rd or Contact Us to Audit a Class today!