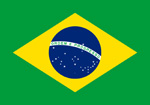 We're very proud of our graduates who've made the trek from their home country of Brazil to come study with us, and become part of the VanArts family. It's always neat to see where they end up after leaving our nest, and their success stories should inspire anyone to go after what they love to do! VanArts is going to be in São Paulo, Brazil very soon for the BMI Career Fair and a FREE INFO SESSION, so if you hail from this beautiful country, we'd love to see you there! 
Here are but a few of our celebrated graduates from Brazil, and what they are doing now!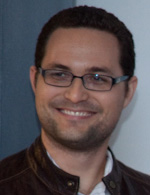 VICTOR BARBOSA - Animator/Rigger @ Scanline VFX, Vancouver BC
Now a permanent resident of Canada, Victor worked as a 3D generalist in his home country before coming to VanArts in 2005-2006 to sharpen his animation skills, he has enjoyed an illustrious career working at several studios in Vancouver. After graduating from VanArts, Victor started as a Jr. Animator at Nerd Corps Entertainment on shows RATED A FOR AWESOME and LEAGUE OF SUPER EVIL. From there, he moved on to animate and rig digital creatures for SANCTUARY, ALICE, and TUCKER & DALE vs. EVIL at Anthem VFX. He then made the jump from TV series to feature films, working on THOR, ENDER'S GAME and JACK THE GIANT SLAYER at Digital Domain, and J. EDGAR, THE MAZE RUNNER, and NIGHT AT THE MUSEUM 3 at Method Studios. Most recently at Scanline VFX, Victor has done animation and rigging for BATMAN vs. SUPERMAN. In addition to all of his work in the industry, Victor has given back to students over the years through teaching at VCAD and mentoring our own students here at VanArts.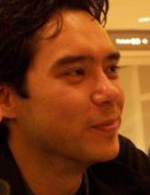 CARLOS EGRY - Visual Effects Artist @ Link Visual, London UK
Carlos came from a graphic design background in São Paulo before coming to study Visual Effects at VanArts in 2006-2007. He continued into further studies at Emily Carr University of Art & Design, Escape Studios and Ravensbourne College of Design and Communication, giving him additional certifications in softwares for the visual effects industry. In his post-grad career, he has worked as a Compositor at Spin FX in Vancouver and Spray Films in Brazil, Art Director at Hungryman and Estacão 8, and most recently for Link Visual both in São Paulo and London UK. His roles there have ranged from VFX Supervisor for commercials to Motion Graphic Designer/Art Director for various projects.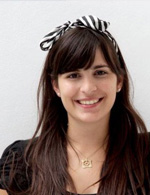 FERNANDA DINI TAVARES - Junior Compositor @ Nerd Corps Entertainment, Vancouver BC
Fernanda comes from a video production background, having worked as a Director, Videographer, and Editor for marketing groups, events and commercials in Brazil. After studying Visual Effects at VanArts from 2013-2014, she is now a Jr. Compositor at Nerd Corps Entertainment right here in town. Her job is to seamlessly integrate all the elements and effects for 3D-animated TV series, working closely with VFX Supervisors to composite everything together.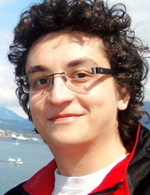 PAULO LOMBARDI - Freelance Animator/Illustrator, Brazil
Paulo has built an impressive body of work doing freelance animation, design and illustration for clients all over the world. While wrapping up his studies in 2D Character Animation at VanArts in 2011, he designed and animated the main character and backgrounds for Sandwolf in Brazil, and designed/built/animated Flash assets for Falooz inc. out of Las Vegas, NV. He worked for a short contract animating creatures at Digital Alchemy Entertainment in Vancouver, and upon returning to Brazil has freelanced for Marathon Agency, Hype Studios, & Brinca Taller de Animacion.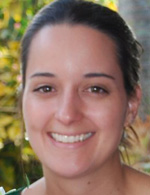 PAULA AMIN - Graphic Designer/Illustrator, Brazil
Coming from marketing and advertising, Paula came to VanArts for 3D Animation in 2007-2008. Since then she has worked as a 3D Game Artist (doing modeling, texturing, rigging & animation) for Zeebo Interactive Studios, an animator for TV commercials by A Zero and Estudio Consequencia de Animacao, and a successful freelance 3D Artist, Graphic Designer and Illustrator for various clients including Alameda Urbanismo.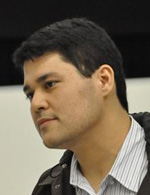 HUMBERTO KEHDY - 2D Animator/Graphic Designer, São Paulo
Since graduating from our 2D Animation program in 2008, Humberto has been a digital 2D Animator for 2D Lab, Pearson/Editora COC, Akulamotion & 44 Toons in Brazil. He has also done graphic design for the software company TOTVS and served as an Animation Instructor/Mentor for SP Theatre School (SP Escola de Teatro) and AnimaEdu, an online 2D animation course.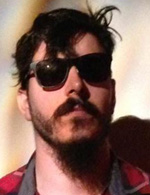 THOMAZ MAGNO - Concept Artist @ ICON Creative, Vancouver BC
Thomaz, from Rio de Janeiro, came from a graphic design background before studying 3D Animation at VanArts from 2010-2011. He has since worked as a 2D Artist, Character Designer and Concept Artist for ICON Creative here in Vancouver, as well as a Prop Designer for Titmouse Studios, Inc. He also does freelance artwork for various clients.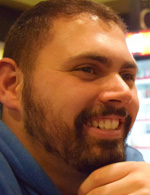 RENATO EIRAS - Modeler/Texture Artist @ ICON Creative, Vancouver BC
After earning a Bachelor in Digital Media and further 3D & film studies in São Paulo, Renato worked for the advertising industry in Brazil as a 3D generalist for television commercials. After coming to VanArts to study Game Art & Design, he landed a job at ICON Creative Studios as a modeler and texture artist.
In his own words, "At VanArts I had the opportunity to make good relationships and improve my  knowledge in 3D art, mainly modeling. VanArts demanded a lot, but all the hard work helped me to become a better professional."
Are you next in line to join these amazing Brazilian artists?
Meet us in Sao Paulo on March 16th! >>