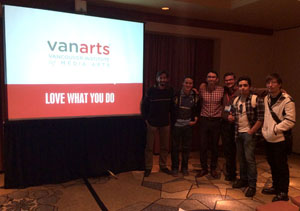 We love talking to students in Mexico!
Last October, our Director of Admissions Shane Moore visited Mexico City for a series of educational events including a FREE INFO SESSION. Shane is going to be down there again this month for another exciting session, and if you hail from this amazing city we'd love to see you there. 
VanArts has welcomed and graduated many students from Mexico over the years who are now making their mark in the industry on a worldwide scale. Check out this awesome video, where four VanArts graduates from Mexico now working in animation and VFX here in Vancouver talk about their experience studying in Canada at VanArts...and beyond!