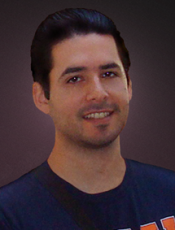 VanArts is pleased to share a career update from one of our animation graduates, Samuel Rico, who has established himself as an Animation Director at Imagination Films in Mexico City.
Sam started his art career studying and working in graphic/web design and 3D animation for commercials and a television pilot at various studios in Mexico City and Guadalajara. After taking some time off and attending our Character Animation Summer Intensive course, he discovered that animating characters was his new goal and passion. In his own words, Sam says, "I had never been to a place where so many people were crazy about animation just like me, so I was hooked and I left wanting more." Upon his return to Mexico he found little satisfaction in the jobs that were available, so he decided to come back to VanArts and enroll in our full-time 1-year 2D Animation program.
Upon graduation, Sam found work locally at Mercury Filmworks animating on shows Ruby Gloom, Grossology and Gerald McBoing Boing, and continued his studies with AnimationMentor. He then returned to Mexico City to work for Imagination Films, becoming the Animation Director for their 3D animation/motion capture feature films ZBaw and the upcoming Alley of Dreams.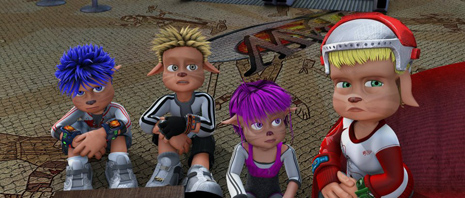 Sam shares with us, "The year I spent at VanArts was a dream come true, lots of work but totally worth it.  Everything I learned helped me take my skills to the next level and get a job in one of the most important places for animation: Vancouver! It has been a real adventure to apply all I learned there towards helping to start the industry here in Mexico."