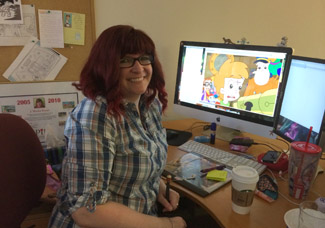 VanArts recently returned from participating in the Ottawa Animation Festival in September as a festival patron and exhibitor. Whenever we fly into different cities across Canada and worldwide for events like this, we inevitably run into past graduates from our programs who are now making their mark in the industry. 
J. Meeka Stuart has worked all across Canada since graduating from VanArts, and since 2005 has been at Pip Animation Studios, most recently as an animation director on several TV series. 
Read more about Meeka's career in her Alumni Profile. >>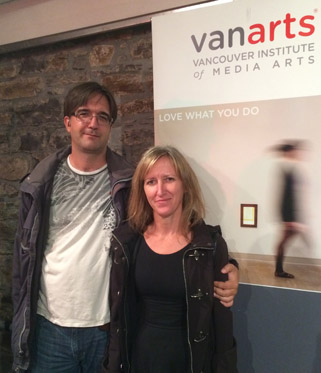 Also working for Pip Animation Studios is Lynn Scatcherd and Andrew Doris, both graduates of our 2D and 3D Animation programs respectively. They have both pursued extensive animation careers at several studios in the Ottawa area. 
At the festival's Career Fair, several local studios as well as animation houses in Halifax and Vancouver were there to scout new talent, including Sony, DHX, Rainmaker, Bardel and Atomic Cartoons. The demand is high all across Canada for the industry, which is good news for more of our recent grads! 
Read more about animation grad Kyle Pritchard's journey from Ottawa to Vancouver. >>
Want to start your animation career? Contact us today to audit a class or attend an Info Session!