New Pathway Opportunity for VanArts Graduates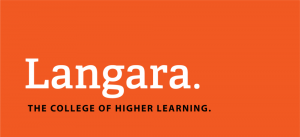 The Vancouver Institute of Media Arts (VanArts) and Langara College have formed a partnership that allows VanArts graduates to pursue a diploma from new programs offered at the Centre for Entertainment Arts . Under the agreement, students in the VanArts one-year 3D Character Animation diploma program may continue their studies in Advanced 3D Animation for a second year at Langara College. The collaboration between the two schools is effective as of the September 2019 intake for Langara, which also marks the opening of the College's new Centre for Entertainment Arts' building on Great Northern Way.
The agreement between the two schools gives more opportunities to both domestic and international students wishing to work in the growing animation industry.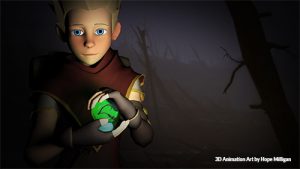 The 3D Animation pathway program is the first phase in the development of multiple pathway programs between the two schools.
"I'm very excited about this agreement between our two creative schools," said VanArts President Alan Phillips. "It serves in the interests of our students that wish to maximize their career potentials, especially in a city like Vancouver which ranks number one in the world for animation production. VanArts has been a world-recognized school for animation for a quarter of a century, and with this agreement, we can open more doorways for future animators."
A Legacy of Partnerships
VanArts has developed partnerships with colleges and universities all over the world to provide pathways into degrees and advanced diplomas for their graduates. They are excited to add Langara College to their roster of partner schools, which also includes BCIT, Fairleigh Dickinson University, University of the Fraser Valley, Emily Carr University of Art & Design, and schools in the USA, UK, Australia, and New Zealand. As another local partnership in Vancouver, the Langara pathway opens doors to enhanced skills and diplomas from two internationally-recognized institutes. It offers international students the opportunity to begin a career in Canada via eligibility to apply for a post-graduate work permit.
About Langara College: Located in beautiful Vancouver, B.C., Canada, Langara College provides University, Career, and Continuing Studies education to more than 21,000 students annually. With more than 1,700 courses and 130 programs, Langara's expansive academic breadth and depth allows students of all ages, backgrounds, and life stages to choose their own educational path. Langara is also known as 'house of teachings', a name given to it by the Musqueam people on whose unceded traditional territory the College is located. Langara is celebrating its 49th year on West 49th Avenue with Beyond 49, an integrated celebration, alumni engagement, and fundraising campaign to reconnect with alumni, and raise funds for student support and important College initiatives.
About Vancouver Institute of Media Arts (VanArts): Founded in 1995, VanArts is one of the world's most well established and highly respected visual, media and performing arts schools. With the help of our specialized instruction, small class sizes, and industry-experienced faculty, VanArts graduates have gone on to work for major studios, see their names in the credits of major studio productions, and start their own companies. The institute offers one-year programs in animation, game art, visual effects, photography, web development, acting, broadcasting & online media. In 2019 Animation Career Review ranked VanArts third overall in the world for schools for animation.