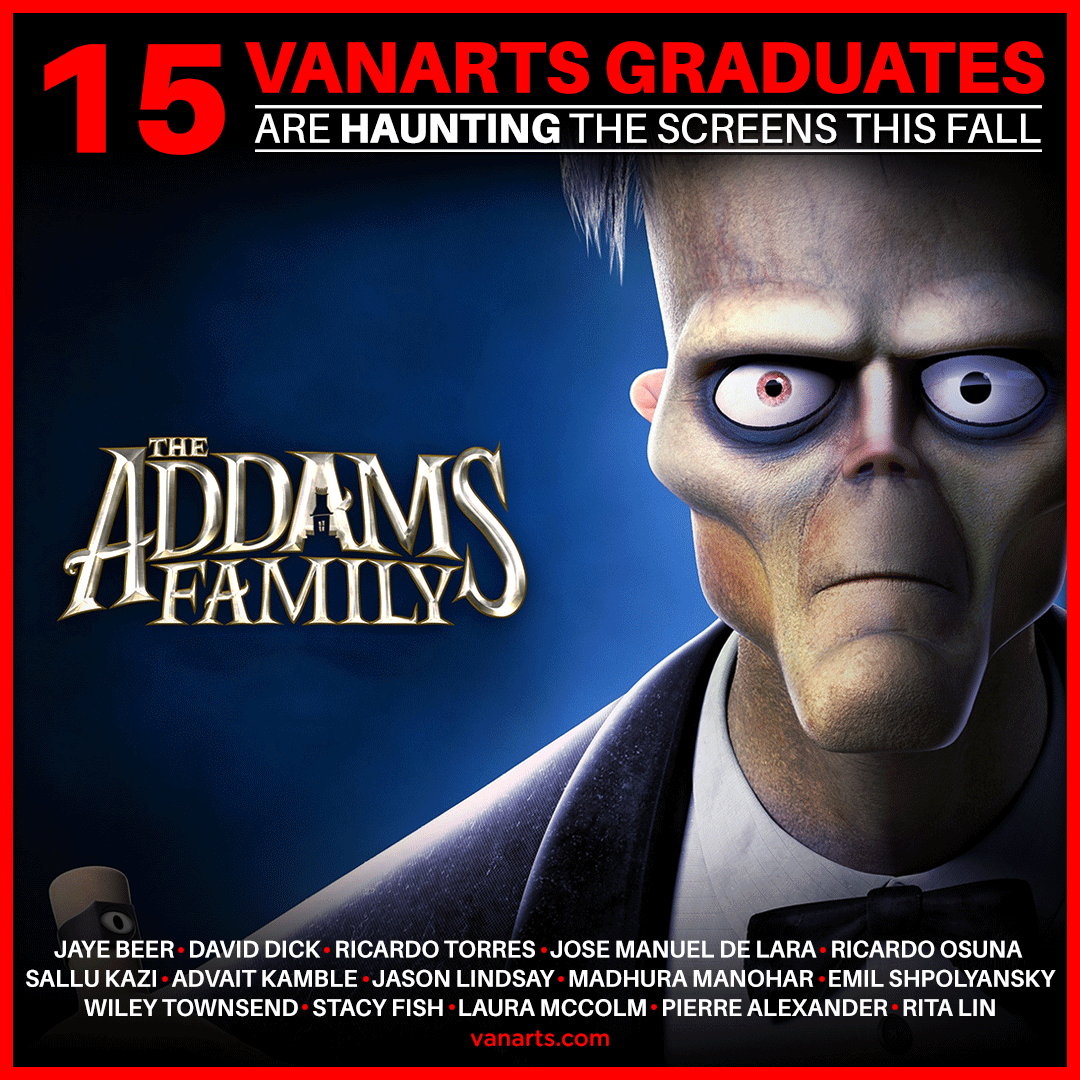 Addams Family
15 VanArts Graduates
1 year intensive courses designed to make you job ready
There's good animation and then there's great. At VanArts, every student receives disciplined focus on building their craft so that when they graduate, they can go on to work as animators, visual effects and game artists at the top studios in the world.
Ranked by Animation Career Review as #3 worldwide of all international animation schools
Learn from industry professionals with experience at major studios: Disney, ILM, EA, Capcom, MPC, Microsoft, DreamWorks & more
Intense curriculum designed to give you the skills & creativity to be job ready in just one year
25 years of teaching world-class animators, visual effects artists & game artists/designers
See where our students work
EA: Electronic Arts
2019 Alumni Credits: FIFA 20, NHL 20, Star Wars Jedi: Fallen Order, Star Wars: Rise to Power
See what our students have to say
"Everyone here at VanArts loves what they do and that makes all the difference. This inevitably creates an amazing atmosphere to learn and grow. Thanks to my wonderful instructors, their support and guidance inspired me to become a better artist, and my fellow classmates from all over the globe gave me an unparalleled cultural and professional exposure. VanArts comes with my whole-hearted recommendation for anyone who aspires to be an artist."

Suresh Padmaraj, Animator
Credits on Mowgli: Legend of the Jungle, Fantastic Beasts, Deadpool 2, Paddington 2, Once Upon a Time & many more.
Contact Us
If you'd prefer to reach us by phone or if you can make it to our downtown campus, we would be happy to advise you in person!
Toll-Free: (Canada & USA)
Visit us at:
570 Dunsmuir St, Suite 600
Vancouver, BC
Canada, V6B 1Y1