What You'll Learn
Course Info
This 6-week course is designed to help both actors and non-actors recognize vocal habits and learn how to develop a process to find more ease and work with the stress patterns of performance to improve their voice and presence.    This work is foundational for all who wish to access their voice for any professional use and step forward into further training for accent acquisition, dialect or any performance based work.
Schedule:  Tuesdays 5pm-7pm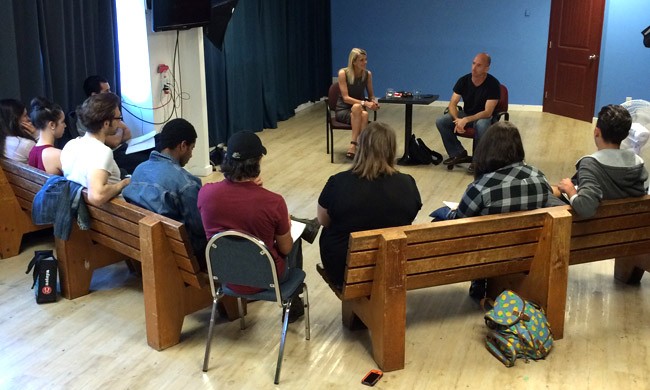 About the Instructor
About
Brad Gibson
Instructor
Brad Gibson is a voice, speech and movement teacher in Vancouver, BC.  He currently teaches Voice at VanArts, Movement and Voice at at Studio 58 Langara College, and is senior faculty for Canada's National Voice Intensive.   He has taught Voice and Speech throughout S.E. Asia (while based in Kuala Lumpur, Malaysia), and has worked as a professional actor and Voice and Dialect coach for theatre, film and TV in Vancouver and Toronto, Canada.  His training includes a B.A. (Theatre) and B.A. (Psychology) from Simon Fraser University, and an M.F.A. (Acting) and Graduate Diploma in Voice Teaching from York University.  He has also trained with Richard Armstrong and explores Middendorf Breath Movement with Juerg Roffler.
Tuition
International
$180.00 CAD
Additional Information
International Students
Please note that letters of acceptance are not issued for part-time courses, that the course may be cancelled if student enrolment is low, and that we advise any international students signing up for part-time courses to only do so if they are currently residing in Vancouver or if this course is not their sole purpose for visitin