Langara Centre for Entertainment Arts – 3D Animation Advanced Diploma

VanArts and Langara College have formed a partnership allowing VanArts graduates from our one-year 3D Character Animation diploma program to continue their studies for a second year and attain a diploma from Langara's Centre for Entertainment Arts.
The collaboration between the two schools is effective as of the September 2019 intake for Langara, which also marks the opening of the college's new Centre for Entertainment Arts' building on Great Northern Way.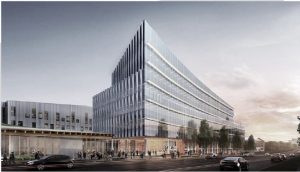 This pathway allows students successfully graduating from VanArts the ability to continue advancing their studies in 3D Animation, and give more opportunities to global and domestic students wishing to work in the growing animation industry. It also opens doors to enhanced skills, a dual credential from two internationally-recognized institutes, and for international students wishing to begin their career in Canada, eligibility to apply for a post-graduate work permit.
Click here for more information on the Advanced Diploma in 3D Animation at Langara. >>
About Langara and VanArts
Langara College started in 1965 as part of Vancouver Community College, and opened its 49th Avenue campus in 1970. It has been established as a public college under the Provincial College and Institute Act since 1994. It is one of BC's leading undergraduate institutions providing University Studies, Career Studies, and Continuing Studies programs to more than 21,000 students annually. The launch of their new Centre for Entertainment Arts is a response to the local industry demand for skilled artists in everything from feature films, animation, and video games that are produced in Vancouver, internationally known as the #1 hub for digital entertainment.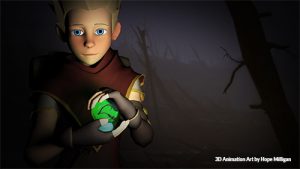 VanArts is entering its 25th year as one of the world's most well established and highly respected visual, media and performing arts schools.  With the help of our specialized instruction, small class sizes, and industry-experienced faculty, VanArts graduates have gone on to work for major studios, see their names in the credits of major studio productions, and start their own companies.
Pathways from other programs at VanArts, including Game Art & Design and Visual Effects, are still in development and expected to be announced in the near future. Contact us today to get more information on these pathways, and begin your application for Year One at VanArts.